COE Culinary Series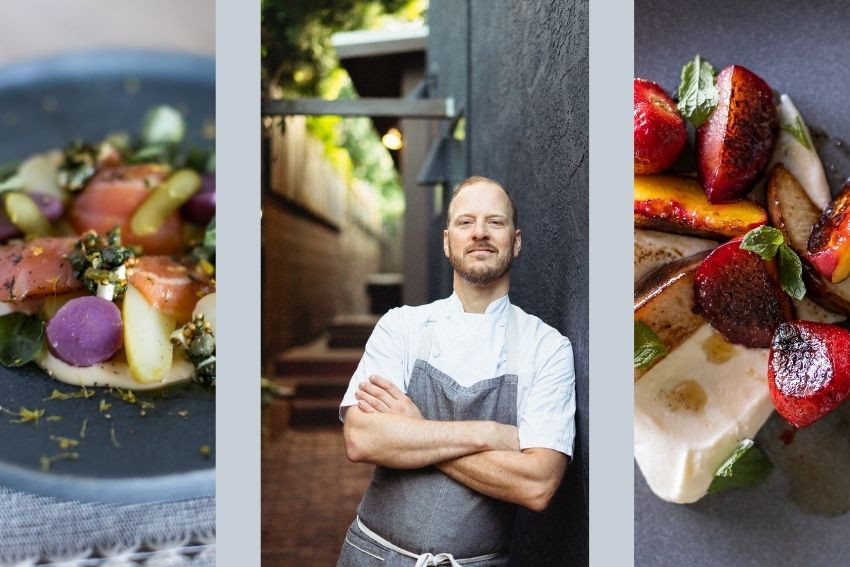 12 - 16
May
It is with great pleasure that we announce our friend Gary Podesto as the featured chef partner for Center of Effort's inaugural Culinary Series. Born and raised in the Sacramento valley, Gary is steeped in California sunshine and local values. Stints traveling in Europe inspired his exploration of the foundational cuisines of the West, while his trips to Asia have provided valuable context for the traditions of the East. These influences combine to yield a modern interpretation of California cuisine — a style of seasonal cooking utilizing the best ingredients available to deliver healthful yet approachable cuisine inspired by the local environment.
Gary is an accomplished chef and consultant with an extensive resume including his current tenure with the downstairs restaurant team at Chez Panisse in Berkeley. Edible education and sustainable farming are topics he is passionate about, which drives previous partnerships with the Edible Schoolyard and an ongoing project with the Climate Farm School.
We have collaborated with Gary to develop an inspired collection of events to suit a variety of interests and palates. We look forward to sharing with you his stunning seasonally-inspired cuisine mindfully paired with our Estate wines.
Learn more about Chef Gary by visiting his website, www.garypodesto.net
May 12th - Chef's Counter Dinner
May 13th - Chef Meet and Greet
Contact us for more dining opportunities. Lindsey@coewine.com