Lindsey Morin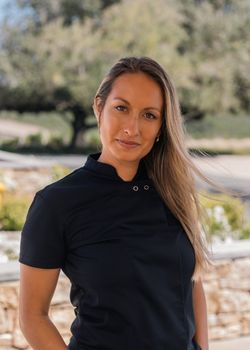 Born and raised in Pacific Grove, CA, Lindsey moved to San Luis Obispo in January of 2013 to study Dietetics and Nutrition at Cuesta Community College. After receiving her Associate's Degree from Cuesta in 2015, she transferred to California Polytechnic State University to complete her Bachelor's Degree in Applied Nutrition. However, after working in upscale restaurants, she found her true passion in culinary arts and curating guest experiences. This, coupled with her love of the wine and spirits industry, inspired her to change her major and she completed her B.S. in Hospitality Management with a concentration in Culinary Science in 2019.
Just prior to graduation, Lindsey began working at the Foundation for the Performing Arts Center. Her role as the Events and Communications manager allowed her to apply her experience in hospitality and customer service to the nonprofit's donor relations efforts. Additionally, Lindsey gained valuable experience with FPAC including event planning, marketing, PR and making connections with members of the community. During her time with the Foundation, she also became a member of Leadership San Luis Obispo.
Lindsey found her way back to her true passion in hospitality through her new position as the Culinary Manager at Center of Effort. She is eager to implement her professional background to create unique and upscale dining experiences at the winery.
"I love Center of Effort's atmosphere and approach to the guest experience," says Lindsey. She believes Center of Effort's tasting experience distinguishes itself from other wineries in its high-quality wines and high-touch customer service style. Lindsey adds, "the launch of our culinary program aims to enhance the guest experience even further. The dining experience is truly special here."
Since studying Culinary Science at California Polytechnic Lindsey has embraced cooking and food styling, skills which she refined working as a pastry chef at a local hotel in 2020. Kasey Helt says, "Lindsey is an incredible addition to our team who was able to hit the ground running and enhance what we offer on a number of levels. It's great that she has also brought her culinary and design talents to COE by curating the charcuterie boards for wine tastings, and we look forward to creatively expanding the food options at COE with her."
When she isn't at Center of Effort, Lindsey can be found in her kitchen at home, hiking and doing yoga, playing the guitar or spending time with her husband, Jeremy, and their cats, Maisy and Indie.